Monocultivar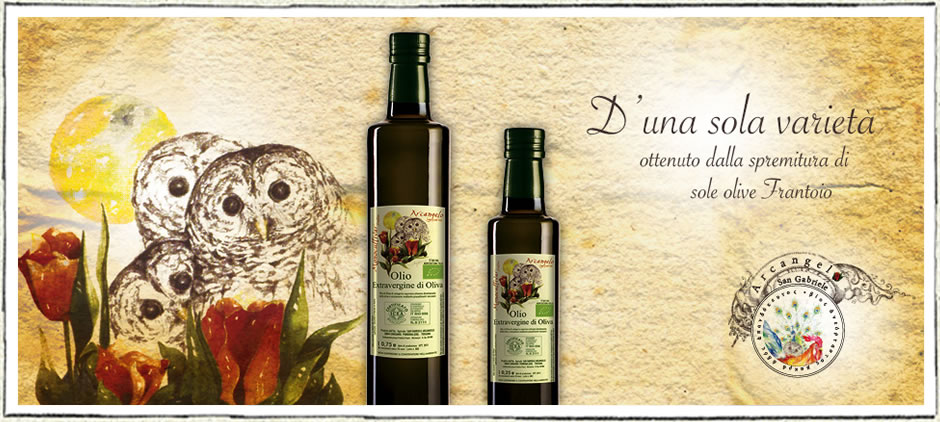 Olive Oil / Monocultivar
The olives of the specific variety (frantoio) are the first to be harvested (after the frantoio trees have been previously selected from the entire olive grove of the farm) and are treated separately.
The result product, is an olive oil of optimum quality and dark-green color with gilded reflections.
"Frantoio" is subtle and fairly aromatic, of savory and fruity taste, shaded with a temper that is both spicy and bitter. It has an odor of fresh herbs and immature apples.
Specification sheet of the oil (file PDF)