San Gabriele Arcangelo
The property of San Gabriele Archangelo (SGA) is located in the municipality of Cinigiano, at the heart of Maremma in Tuscany, Italy. At its current form, the SGA property, is a result of a five-year long creative process which involved the acquisition of 4 separate parts of land.
Wine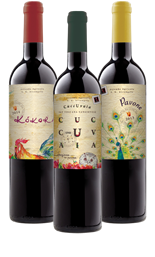 All the vineyards of the property lie within a zone of controlled and guaranteed origin, and are registered to the DOCG. MONTECUCCO record of the municipality of Cinigiano, part of the Grosseto province in Tuscany, Italy.
The plantation of the vineyards begun on 1999 and the variety of the plants is SANGIOVESE GROSSO at a 100% quantity. The layout of the implantation is 2.8m between the rows and 0.85m between each plant. The average attitude is 300m above sea level and the cultivation pattern of each vine is traditional "a cordone speronato".
Olive oil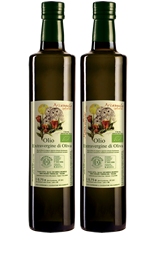 The olive tree plantation of the property, comprises of approximately 24 hectares in which, roughly 7,500 trees were planted between 1991 and 1996. The varieties of the plants are all characteristic Tuscany ones: leccino, moraiolo, frantoiano and pendolino.
The plantations are located on 3 different hills (all within the municipality of Cinigiano) and their orientation is mostly south-east / southwest.
27 years ago I came to Tuscany to change my life. Before I moved to Tuscany I was an architect, and thanks to coincidence and knowing the way of life here, due to studying in Florence I knew this was a beautiful place and a place for me to have a second chance. In September of 2016 I was given the chance to help 10 British people follow their dreams and have a second chance. The BBC came to Tuscany, to film a television show about 10 people who had all reached a cross roads in their lives and were looking to have a second chance, something I could relate to quite strongly. While they were here they had to manage a farm, harvest grapes and harvest olive oil. All things that I have spent 27 years mastering. Coincidence once again played her hand, and I met with a couple of the cast members from the television show at an olive oil festival. After a glass of wine and a conversation, it transpired that they needed help with the harvest, and I was only too happy to help. After the 7 weeks of filming I built up a strong friendship with a couple of the cast members, and I was lucky enough to spend time with all of them and learn their stories. All of this can be seen on the TV show 'Second chance summer' which will be on British television Wednesday 5 April at 9pm on BBC2.
Link www.bbc.co.uk